Almhof Schneider, Lech
Often referred to as the most expensive ski resort in Austria, the Arlberg is definitely only accessible with a filled wallet and an AMEX-Platinum-version. Being the most exclusive ski town in the western part of the Alps, Lech welcomed numerous celebrities, actors and royal families. Unless you haven't booked a room at the Almhof Schneider, your credit card will come up for your expenses. Anyhow, this special property – which once was one of the first properties in Austria to receive five-star-superior – only accepts cash or bank transfer to guarantee a room reservation. Fortunately they started accepting credit cards for check-out now, making it easier to pay the high extra costs. Well, at least you are in Lech am Arlberg so a simple ski-pass for one day sets you back 50 euros.
Talking about the hotel itself, the Almhof Schneider has just underwent one of three renovation steps. While they built a garage, refurbished the ski room and the front desk until this season, they are planning to extend the spa area up to 3000 square meters next summer, and add rooftop suites by winter season 2017/18. Due to the fact that I arrived just two days after the opening, I did look for a sign indicating the hotel name. Without success finding anything indicating a hotel, I knew that I was checking-in at an uncomplicated property putting the guest into the focus, not the hotel or a branded name.
Still unsecure about the right door to open, a nice lady from the front desk opened the door, took care of the car keys and accompanied me to the reception. Check-in has been done in a rapid way and I was not even asked for a credit card, which is a nice sign of confidence – or they simply forgot it, who knows? Franziska showed me around the hotel before we arrived at my Junior Suite. A long corridor with a living room at the end was visible to me. I entered and discovered what laid behind the doors to my left: the first room was a separated toilet, followed by a cozy bathroom with two single vanities, Aesop toiletries and a bath tub (I was searching for a separate shower but without success). The next door opened into a spacious walk-in wardrobe. Before I continued the tour towards the bedroom with a sizeable double bed, I took a deeper look on the living room and the welcome amenities: a fruit plate with four chocolates and walnuts.
Let's get through the facts: At a daily price of 800 euros per night (standard rooms start at 650 euros for two) during the opening week, and charging up to 1000 euros per night for a standard room in higher season – not to mention peak season where it is extremely hard to get a room – the Almhof Schneider is recognized as the third most expensive ski hotel worldwide. The only hotels to top this are the Aurelio Lech – just above Almhof Schneider and of course the Carlton St. Moritz. For above rates, I would have appreciated a welcome drink, free-bottled water at turn-down, free soft drinks from the minibar, as well as a more generous welcome amenity.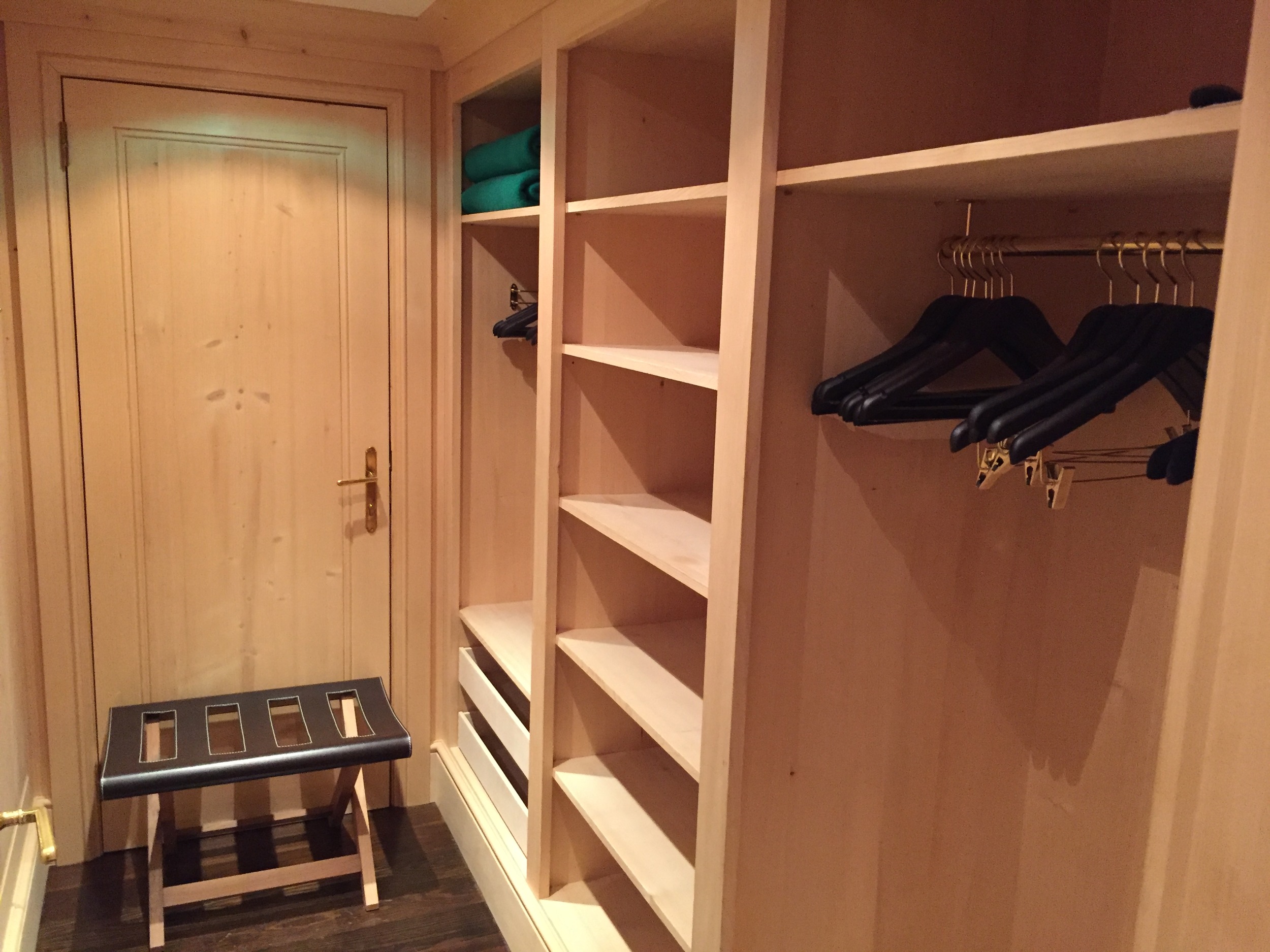 Before I headed towards the restaurant, I visited the spa area. A cool indoor pool (8x12 meter) is still the center of the wonderful, cozy wellness area. There is also a sauna, steam bath and cold pool next to the pool. Plenty of Frette towels are available as well as half liter bottles of Aesop toiletries - well, from my point of view a perfect spa experience. Being impressed of the design of the complete hotel, I enjoyed a few peaceful hours before the dinner started. During this time I was thinking about the upcoming extension of the spa. How can Mr Schneider built an even more wonderful spa? Probably I am one of the biggest fans of the design of this picturesque property.
Honestly, the dinner was finally the main highlight I was waiting for. With high expectations I entered the gourmet restaurant – normally the half board is served in the main restaurant but as it was low season they preferred to serve dinner in the cozy atmosphere of the gourmet restaurant. In total, the normal half board menu consists of 7 courses (and really exclusive ones, containing truffles and Foie Gras) – each can be left away if the guest desires. Personally, I loved the "all-you-want-whenever-you-want"-policy, meaning that if you don't like a course, they can serve you anything else at no additional cost. That's why I ordered beef steak instead of lamb fillet and skipped passion fruit mousse for traditional Salzburger Nockerl! Oh what a delight!
By the way the service was outstanding in each and every way: They never served a dish alone and arrived in two to serve the two of us the same time. Furthermore the wine pairing was extraordinary and one of the best I had since my gourmet experience at the Steirereck in Vienna (best restaurant in Austria) in June. The fact that Mrs. Schneider takes the time to chat to each guest during dinner is the reason why we were blown away – well, I was also speechless as the waiter was already on our table, in the moment I began to free me from breadcrumbs without having registered it. A few other hotels can compete with having a perfect hard- and software, but personal care by the owners is rare in today's times.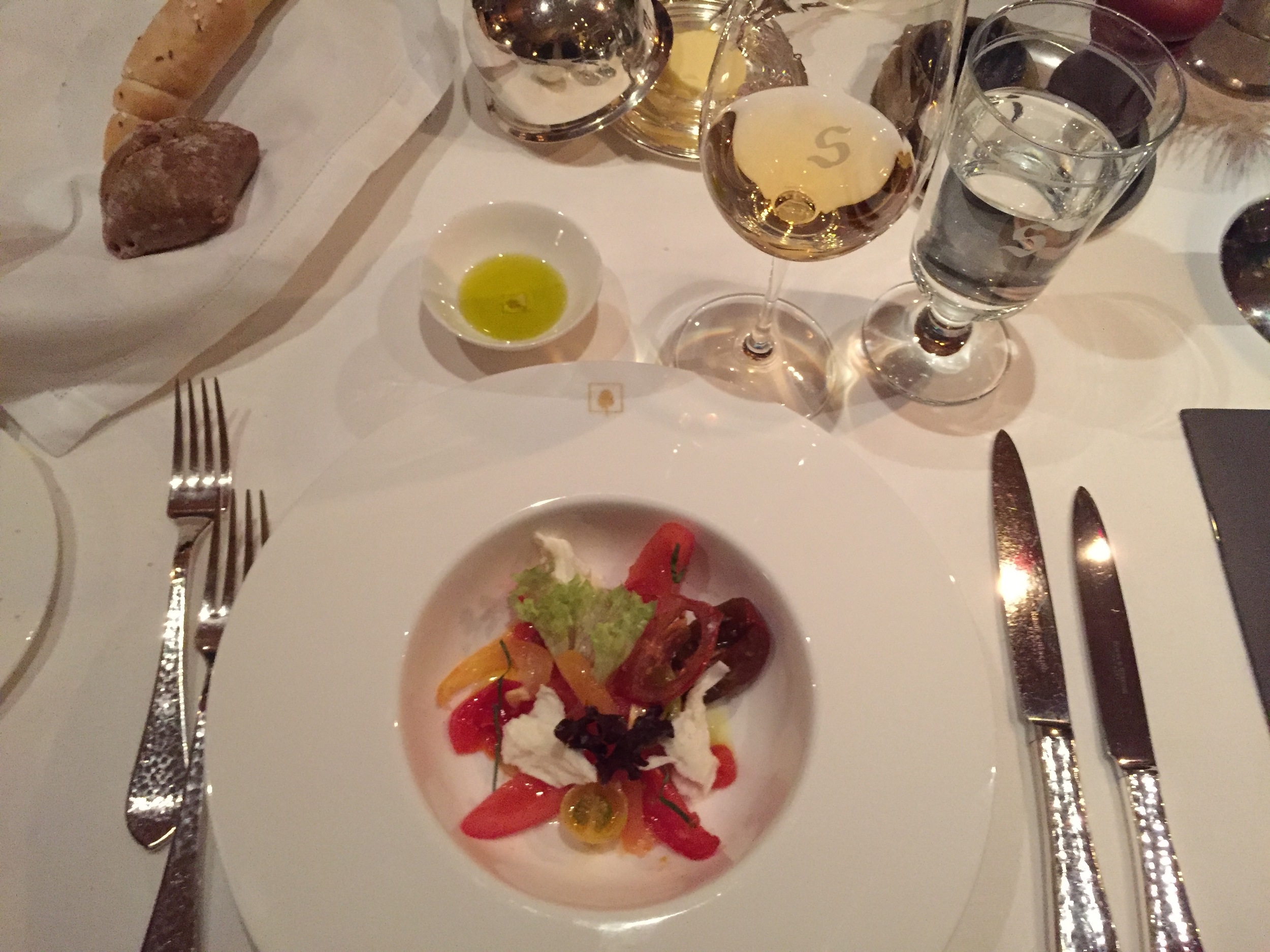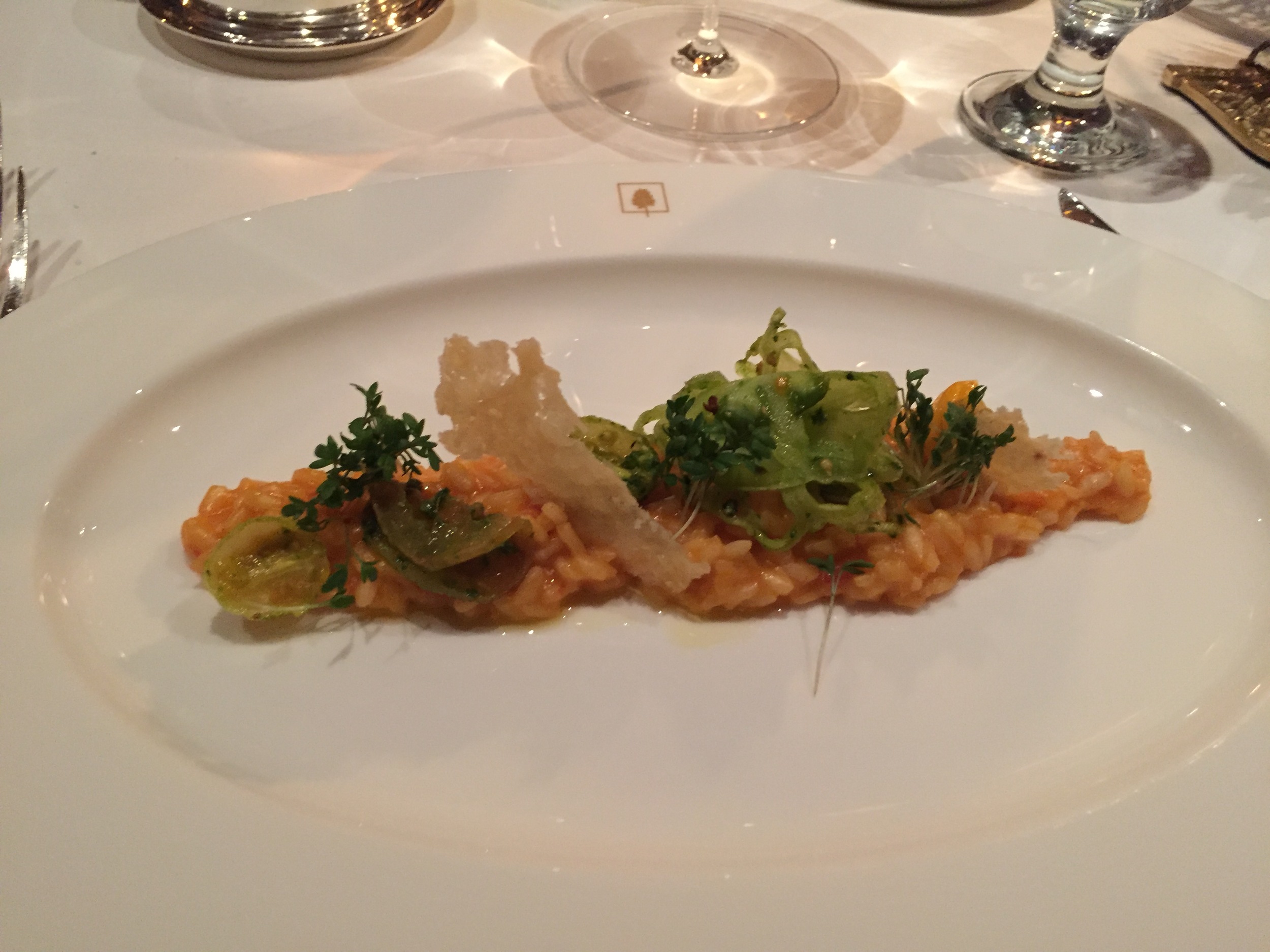 Did I even mention breakfast? Well it is not necessary to go in details. They offer a fine, selective – or as the hotel call it "small" – buffet and whatever you cannot find and desire, can be ordered. Of course I tried this "whatever-whenever-service" and ordered slices of fresh Parma ham, Roast Beef and Salmon, plus on top a bowl of strawberries in the mid of December (!). All these tricky orders were delivered within five minutes and again I was impressed by the flexibility and professionalism of the staff. The veal liver spread with truffle might sound less attractive than it tasted – but honestly it was amazing!
Conclusion
As all good things need to come to an end, even my experience at one of the world's most expensive hotels had to be over one day. Now, after this experience, I know that a holiday in a ski hotel can be as expensive as at One&Only Reethi Rah in Maldives or at Aman Sveti Stefan. While these hotels have literally the beach in front of your bed, the Almhof Schneider brings you the slopes of Lech nearly onto the private balcony. Well, not that far but from the wonderful, new ski room (with closets including ski shoe heaters for each room), you can put on your skis and ski-out from the entrance of the ski-room. Standing on the slopes just 10 minutes after breakfast is what makes the Almhof Schneider so super exclusive and unique, definitely a one-of-a-kind experience!
So is it worth these high prices?
If you appreciate perfect service, excellent food, wonderfully designed rooms and suites, a top-notch spa, being on the slopes of Lech and don't want to miss the personal touch (Mrs Schneider Senior is present at dinner every night to make sure every guest is happy) – then there is probably no other ski hotel you should go!
Will I be going back?
Yes, definitely!
We were exclusively invited by Mr Gernot Schneider and the Hotel Almhof Schneider Lech during the first week after their annual reopening. Anyhow this review represents our own opinion and has not been influenced.